There are many options to consider when a company chooses which marketing strategy to use when advertising their website; PPC, Social Media, Banner Ads, and Link Building are all in the mix. Sound strategies use a combination of the aforementioned resources in varying degrees, yet a focused effort on improving natural search traffic is the most important form of optimization for a website.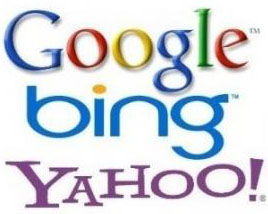 Search engine giants such as Google, Yahoo and Bing have known this for some time. They combine advertising and search results on their search engine results pages (SERPs). Many search engine users report being confused as to which entries are organic results and which are paid ads. Google asserts their users click (organic) search results more often than ads. To take advantage of this, they therefore camouflage the ads to make them blend in with the organic results to increase the probability of clicks. Traffic is the most important form of optimization for a website.
Also, a PPC campaign will get you to the top of the SERPs but only so long as you pay for it and so long as someone doesn't outbid you. The chief value of natural search optimization is that a properly optimized site will rise to the top without extra budget spend as well as weather algorithm changes.
Search engines adjust their algorithm formulas several times a year, which causes rankings to fluctuate and, in turn, lower site metrics and rankings. Time after time, websites that are properly optimized end up righting themselves and continue to improve their rankings and conversion points whereas sites that are poorly optimized will see a permanent drop.
While this ability to bounce back from algorithm changes is a great asset, there are drawbacks. It takes a lot of effort from all parties involved to get a site ranking. There is a strong correlation between timeline and the amount of SEO budget spend employed to 'get there.' Many site owners fear that implementing a SEO campaign is cost prohibitive. While a full-on SEO campaign may very well be, the best way to begin is by using whatever spend one can allocate then, as results occur, use profits to further fuel campaign initiatives. Some of the factors that influence how much one should spend on their SEO campaign are the site's competitors and their current objectives.
Be aware that, regardless of the amount of spend, natural search initiatives require at least a few months to take a strong hold and realize any gains. These efforts must also be built upon consistently to be effective. For a startup campaign results may take as long as nine months to a year to develop. If you are thinking about the quality of your site's SEO and wish to speak to trustworthy and highly experienced professionals, call Active Web Group at (800) 978-2317.